Preparing for Your Plastic Surgery Procedure
If you have completed the consultation process and chosen a surgeon to perform your plastic surgery, you must now be waiting for the big day. Thoroughly preparing yourself and your home for your procedure is critical for staying healthy and having a pleasant surgical experience. Following your doctor's recommended before and after instructions can help reduce your recovery time and get you back on your feet in no time. Below are a few simple preparation tips that can help you achieve the best cosmetic outcome.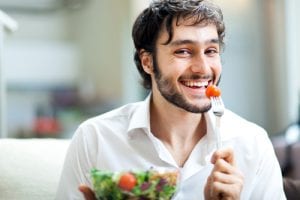 Stay Calm and Relaxed
As the saying goes, a cool head and a positive attitude can work wonders on surgery day. Keep negative thoughts at bay by practicing simple mindfulness exercises, such as taking deep breaths or repeating positive affirmations. Meditation, prayer, or writing your thoughts out the night before are also great ways to keep spirits high on the big day. Remember why you decided to undergo plastic surgery in the first place, and focus on the outcome you desire.
Avoid Certain Medications and Supplements
It is best to steer clear of several everyday supplements that can interfere with your recovery. Be sure to let your surgeon know if you are on any medications or taking any vitamins or nutritional supplements. Common household medications such as ibuprofen, aspirin, and antacids could impede blood clotting and should be avoided. Always check with your surgeon if you have any concerns.
Eat Right
A balanced diet can help enhance your recovery by cutting down on inflammation and giving your body the nutrients it needs to rebuild tissue. Stock your home with fresh fruits and veggies so that you have a variety of choices after your surgery. Foods high in fiber will also prevent constipation, which can result from anesthesia and pain medications. Most importantly, staying hydrated, both before and after surgery can help speed up your recovery.
Just Say No
Studies show that nicotine can be a vasoconstrictor, which means it can restrict your blood supply. It can also have adverse effects on healing after surgery, especially after procedures that stretch the skin (such as tummy tucks), so it is best to avoid smoking for at least two weeks before your surgical appointment. Similarly, alcohol should be avoided for at least two days before the procedure, as it can increase the risk of bleeding during surgery.
Taking heed of these simple tips will cut down on stress before the big day and ensure a rapid, more comfortable recovery. Best of luck!
For more information about how to prepare for your upcoming surgery, please contact Dr. Calabria by calling (323) 612-0859.