Scarless Endoscopic Facelift in Beverly Hills
Facial concerns can differ between men and women. Men generally wish to have a younger appearance but also want to retain masculine facial contours. Additionally, because men tend to wear their hair shorter, visible scarring can be more of a concern when considering a facelift.
The scarless endoscopic facelift is an innovative surgical technique that rejuvenates the face, neck, and jawline with minimal scarring. This procedure offers patients a more youthful appearance without the traditional visible incisions associated with facelift surgery.
Dr. Calabria is a leader in performing endoscopic facelifts to erase years from your appearance without creating a visible scar.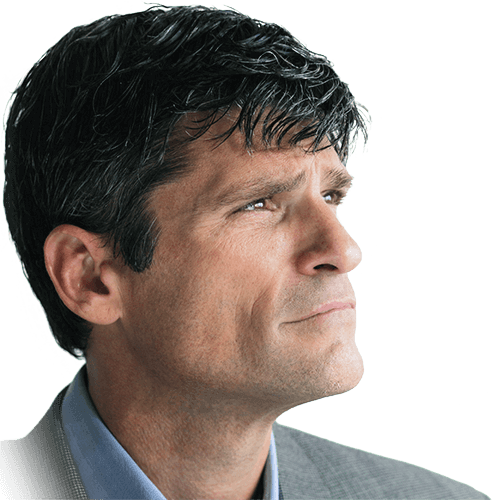 Benefits of a Scarless Endoscopic Facelift
Lifts drooping facial muscles
Doesn't leave a visible scar
Has a more volumizing effect than traditional techniques
Dramatically shorter recovery time
Longer-lasting results
Schedule a Consultation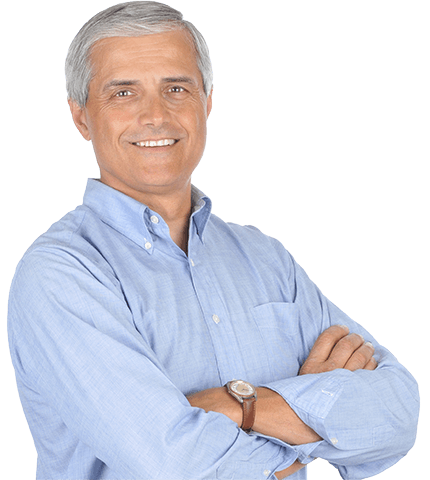 Endoscopic Facelift Process
The scarless endoscopic facelift is an innovative surgical technique that rejuvenates the face, neck, and jawline with minimal scarring.
1. Initial Consultation
Before the procedure, patients meet with our board-certified plastic surgeon, Dr. Renato Calabria, to discuss their goals, expectations, and medical history. Dr. Calabria evaluates the patient's facial anatomy and determines if they are a suitable candidate for a scarless endoscopic facelift.
2. Anesthesia
Scarless endoscopic facelifts are typically performed under local anesthesia with sedation, ensuring comfort and safety during the procedure.
3. Incisions
A traditional facelift typically uses incisions that run in front of the ears. Instead, Dr. Calabria uses tiny incisions along the temporal scalp and inside the mouth. These minor incisions are designed to prevent hypertrophic and keloid scars. These involve small, inconspicuous incisions hidden within the hairline and natural creases of the face.
A small incision is made behind the hairline, and several additional tiny incisions are made within the hairline and behind the ears.
4. Endoscopic Technique
An endoscope, a tube-like instrument with a camera on the end, is inserted through the incisions to give Dr. Calabria a clear view of the facial structures beneath the skin.
The surgeon uses specialized instruments to lift and reposition the underlying facial tissues, including the muscles and fat pads.
5. Tightening and Sculpting
Dr. Calabria repositions sagging tissues using endoscopic cameras and instruments. The endoscopic technique focuses on providing a vertical vector lift to the cheek muscles rather than a horizontal lift. The vertical lift helps prevent the "wind tunnel" look many people fear.
6. Suture Suspension
Sometimes, Dr. Calabria uses internal sutures or threads to lift and support the facial tissues, providing long-lasting results. These sutures are absorbable and do not require removal.
7. Closing Incisions
The small incisions are closed with fine sutures, ensuring minimal scarring. Over time, these scars become virtually invisible as they are well-hidden within the hairline and natural facial creases.
Endoscopic Facelift Concerns
What Is Recovery Like After a Scarless Endoscopic Facelift?
While recovery varies from person to person, most patients return to their normal activities within one to two weeks. Swelling and bruising may be present initially but subside over time.
Schedule a Consultation
What Kind of Results Does a Scarless Endoscopic Facelift Provide?
Many men prefer the scarless endoscopic facelift because it has a volumizing effect rather than a flattening effect due to the skin not being pulled too tight. The endoscopic technique results in a fresher appearance, and since the deep facial muscles are being lifted, your results will last longer than so-called "thread lifts.
The results of a scarless endoscopic facelift are long lasting, with most patients enjoying the benefits for several years. However, the aging process continues, so patients may consider touch-up treatments or other non-surgical procedures to maintain their results.
---
Endoscopic Facelift Costs
Your endoscopic facelift costs will depend on your custom surgical plan and the extent of treatment. Dr. Calabria provides an accurate and inclusive cost estimate during your consultation.
Your Scarless Endoscopic Facelift Specialist in Beverly Hills, CA
It's essential to consult with a qualified plastic surgeon who specializes in scarless endoscopic facelifts to determine if this procedure is right for your specific needs and goals.
Dr. Calabria will recommend which technique will help you achieve the best results possible. Often, he utilizes multiple techniques to customize your procedure. Tailoring each procedure to the individual allows Dr. Calabria to achieve natural-looking results that best highlight your facial contours while maintaining the masculine qualities of your facial structure.
Our surgeon also offers the following cosmetic surgeries for men:
For your Beverly Hills Scarless Endoscopic Facelift consultation, call (310) 777-0069 today!
Scarless Endoscopic Facelift FAQs
---