Tension Free Facelift in Beverly Hills
Men who are considering a facelift are often worried about the visible scarring that may develop. Since men have less hair growth than women, there aren't as many opportunities to mask incisions in the hairline. If performed improperly, a facelift on a man can adjust the position of his hairline as well as his beard. To combat the effects of a traditional facelift, Dr. Calabria created the tension-free facelift, which relieves pressure from the incisions during recovery to minimize excess scarring.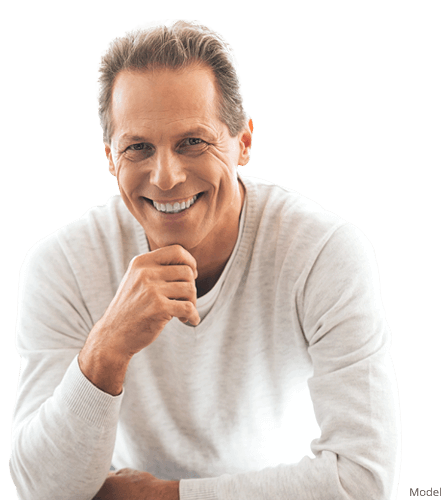 The Benefits of a Tension-Free Facelift
Minimizes scarring
Maintains natural color transition around the incision
Provides extensive facelift results
Places minimal tension on the incisions
Longer-lasting results
Schedule a Consultation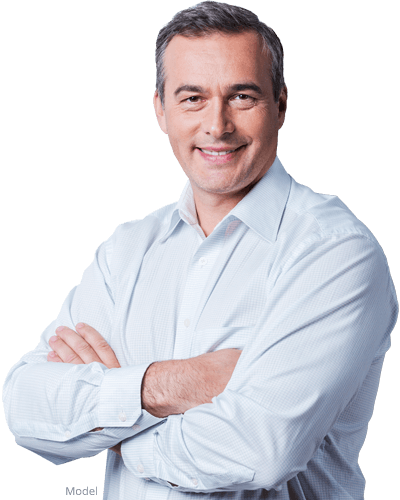 Elements of a Tension-Free Facelift
Incisions
In traditional facelift surgery, the incisions are placed in front of the ear, which can result in a distinct color difference between the cheek and preauricular skin. To address this issue, Dr. Calabria places his incisions at the edge of the tragal cartilage, which is higher up on the ear. This process results in a less visible scar.
Lifting Technique
Tension that is placed on the incision throughout the recovery process plays the largest role in scar creation. To relieve this tension, Dr. Calabria uses facial tissue to create suspender flaps. These flaps are anchored in the temporal areas so that tension is shifted to these anchors rather than being placed on the incision itself. This technique provides support to the skin, allowing less skin relaxation postoperatively. This additional support also allows your facelift results to last longer.
Suturing
A poor incision closure can also result in an unsightly scar. The key is to avoid using "stitch marks." Instead, Dr. Calabria uses half-buried sutures. This technique doesn't leave a stitch mark appearance, no matter how long the suture is.