Neck Lift for Men in Beverly Hills
Fullness, excess skin, and loose neck muscles can age your appearance and create an unwanted double chin. Flabbiness that extends from the chin, down along the neck can rob you of the attractive jawline definition you desire. Genetics, smoking, sun exposure, and weight gain can all contribute to your poor neck appearance. Dr. Calabria's neck lift technique improves the contour of the neck while maintaining the masculine definition of your jawline.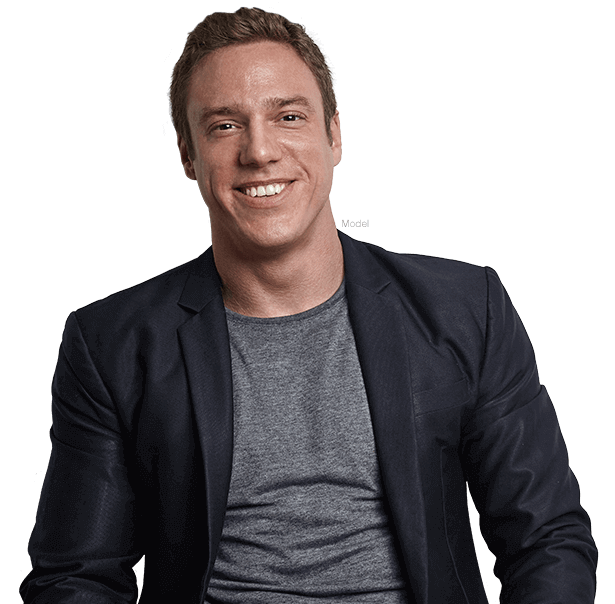 Benefits of Neck Lift Surgery
Eliminates a double chin
Improves vertical banding
Creates a firmer neck contour
Highlights jawline definition
Contributes to a younger appearance
Schedule a Consultation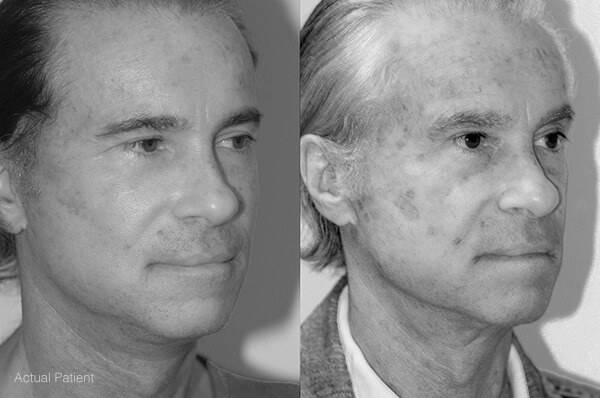 Neck Lift Techniques
Removing Excess Skin
Excess skin along the neck is caused by a loss of elasticity in the tissues. Unwanted neck skin can obscure the definition of the neck and distort the overall shape. During neck lift surgery, Dr. Calabria trims away excess skin to create a slimmer neck shape.
Tightening Muscles
Lose platysma muscles can create the appearance of a "turkey wattle" for many men. The neck lift uses a specialty corset technique to pull loose muscles together. This not only achieves a tighter aesthetic, but it also provides long-lasting support for the neck muscles.
Eliminating Fat
Submental fat accumulation can create fullness in the neck or the appearance of a double chin. Conservative syringe liposuction using microcannulas safely and effectively removes excess fat from under the chin. This creates definition at the jawline and enhances the overall shape of the neck.